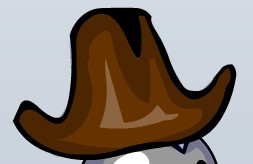 The Cowboy Hat can randomly appear on all players temporarily during a level when it says Super Flying Cowboy Mode . You can get a cowboy hat forever by using Folding@home [1] and getting 100 000 points. A Cowboy Hat gives you the power of being able to fly around the course. The jump button becomes fly up and the down button becomes fly down.
Ad blocker interference detected!
Wikia is a free-to-use site that makes money from advertising. We have a modified experience for viewers using ad blockers

Wikia is not accessible if you've made further modifications. Remove the custom ad blocker rule(s) and the page will load as expected.