PM, short for Private Message, or sometimes called as Message is one of Side Tabs. By using it, players can send other players messages.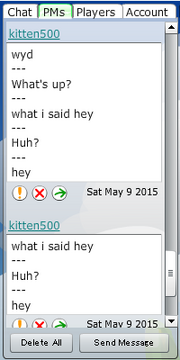 On PR2, these 3 buttons exist.

From left to right...
Report Message-Report Message to admins and moderators that sender is asking for players' password, being a rather mean jerk, or spamming players' inbox.
Delete Message-Delete the message.
Reply to Message-Reply sender a message.
There are two more buttons: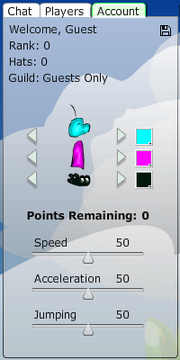 See Also
Edit